This is post #2 of our 2017 Geneva, Switzerland-France trip, September 2017.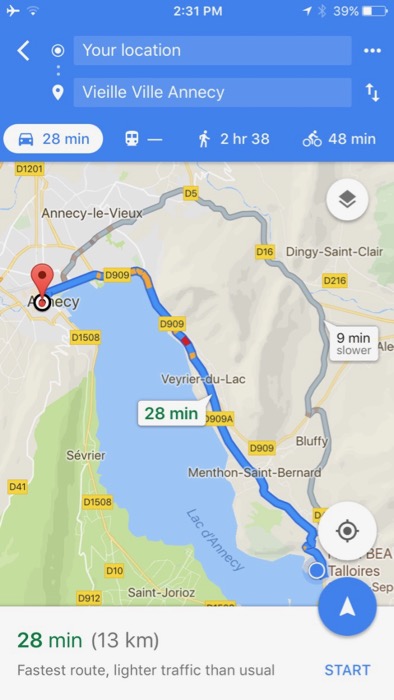 The town of Annecy was a short drive from our hotel in Talloires, so after lunch on Sunday, we drove over there.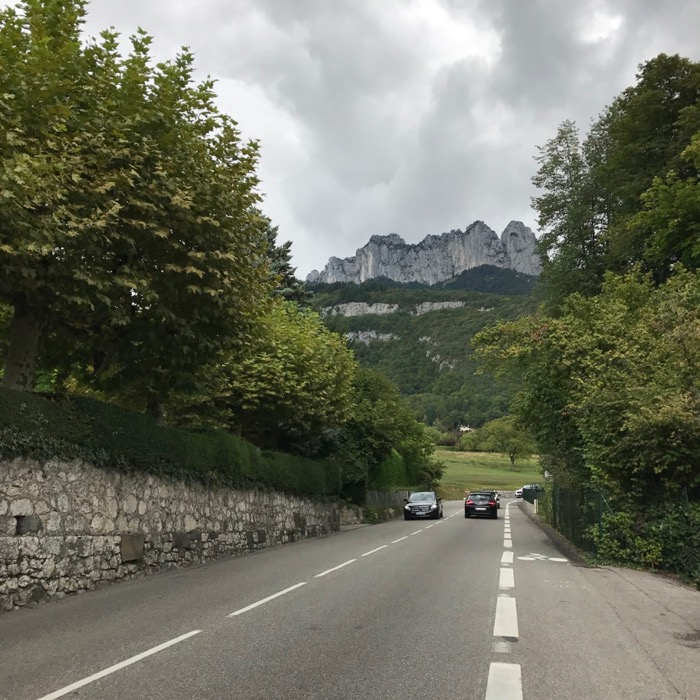 These mountain are known as the "teeth" mountains–the Dents de Lanfon–we see them just as we drive out of the little village of Talloires. We are aiming for the old section of Annecy, and keep driving in and in…until we can't go any further.  Someone honks behind us and we pull to the side to let them pass, which they do: right into a parking garage.  We join them, noticing that there aren't too many places.  Dave's so-called "Parking Karma" emerges again.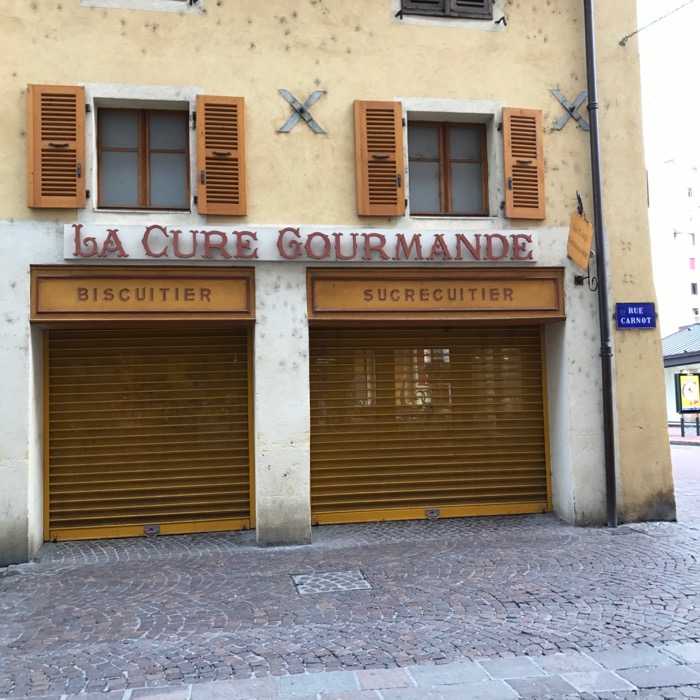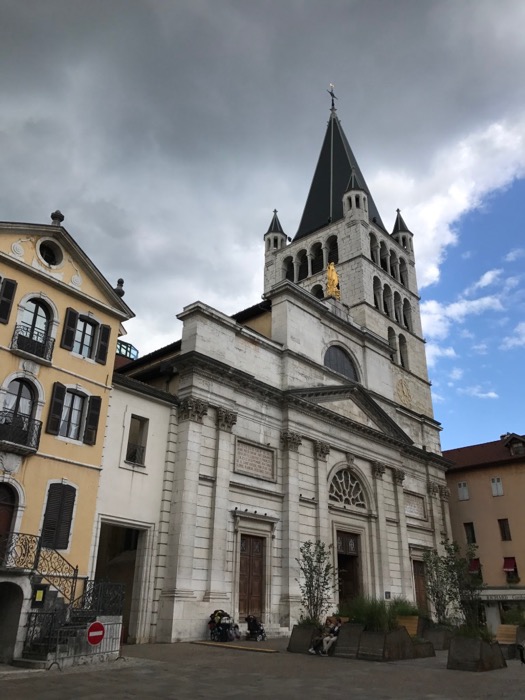 In the center of town is this church with a golden statue of Mary over the front door, and is the Notre Dame de Liesse, or Our Lady of Joy.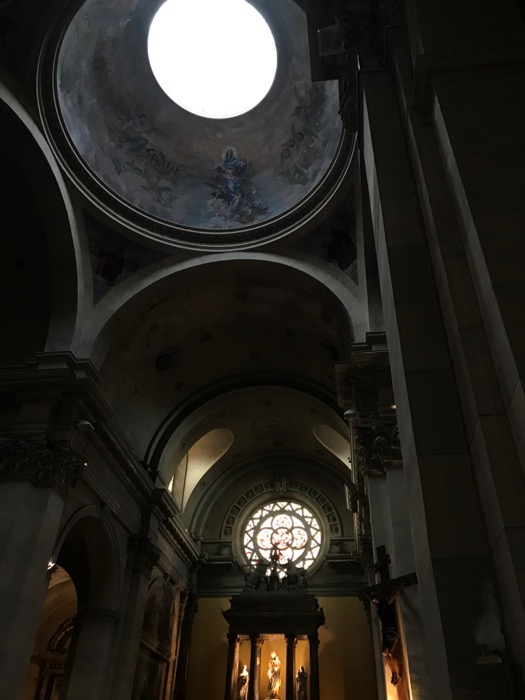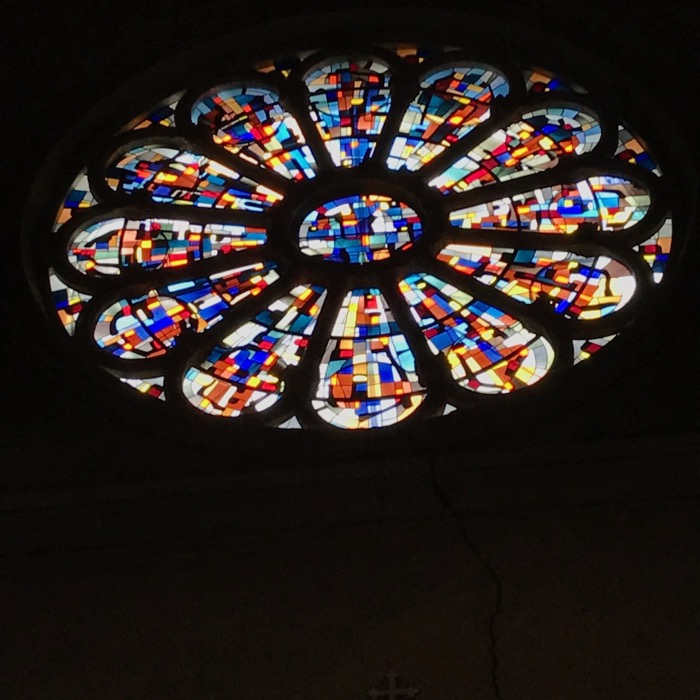 It had a most unusual, patchwork-type rose window over the altar, and in each of the transcepts.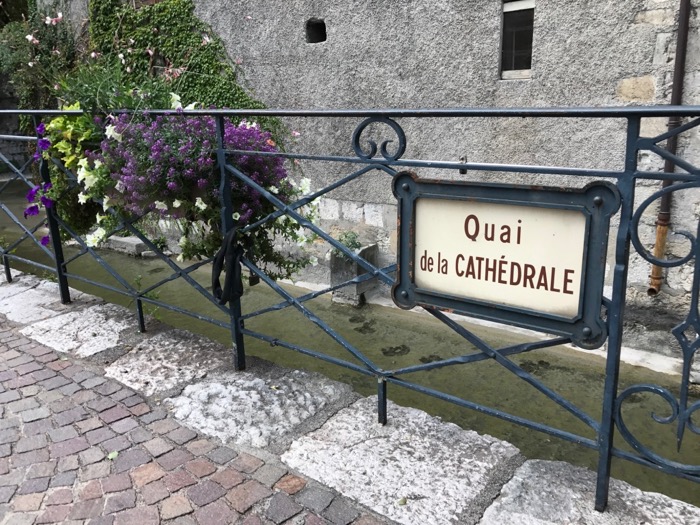 One of the more unusual things about Annecy is its series of canals through the town.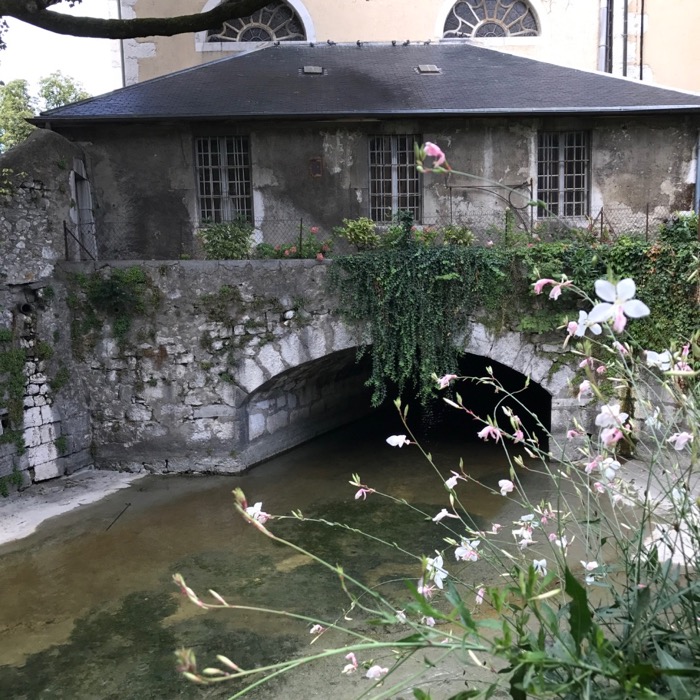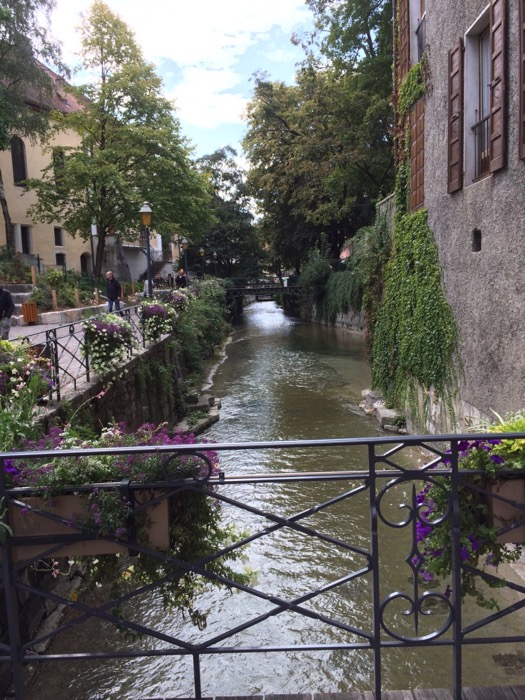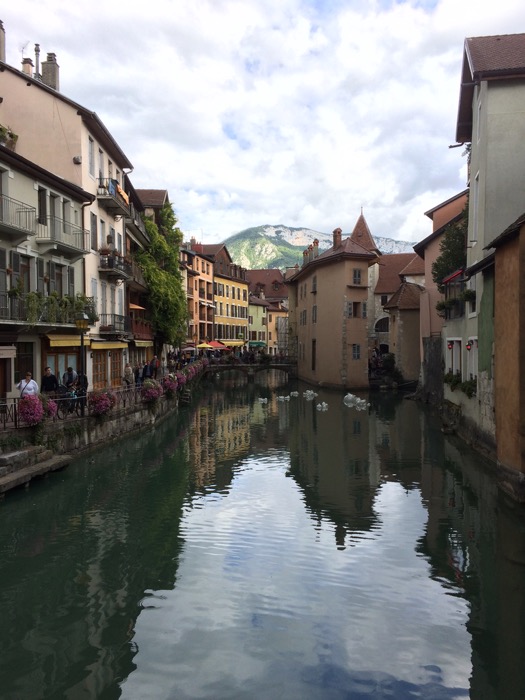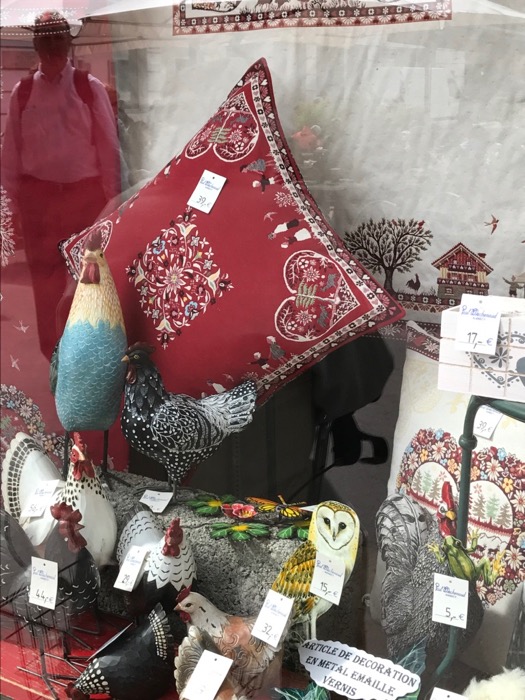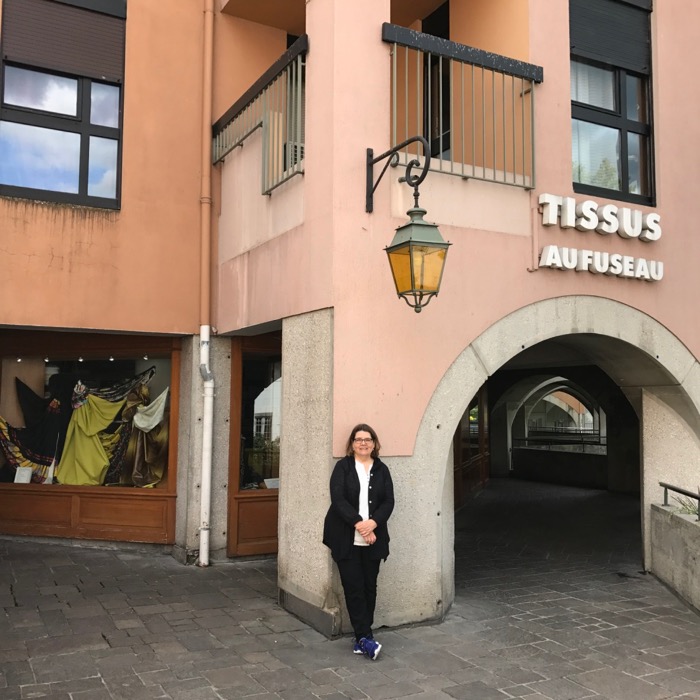 Of course, I always look for the decorative arts and fabric — or tissus– shops wherever I go.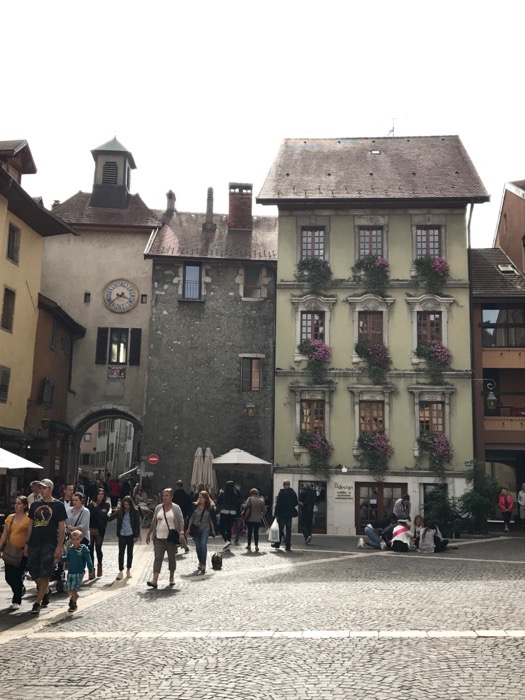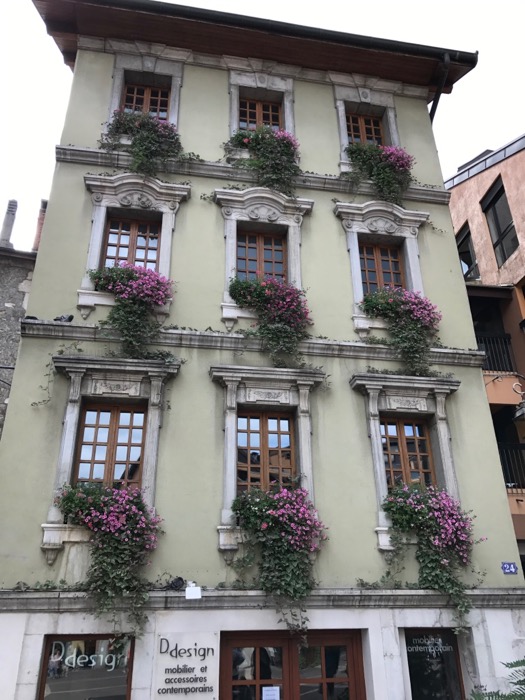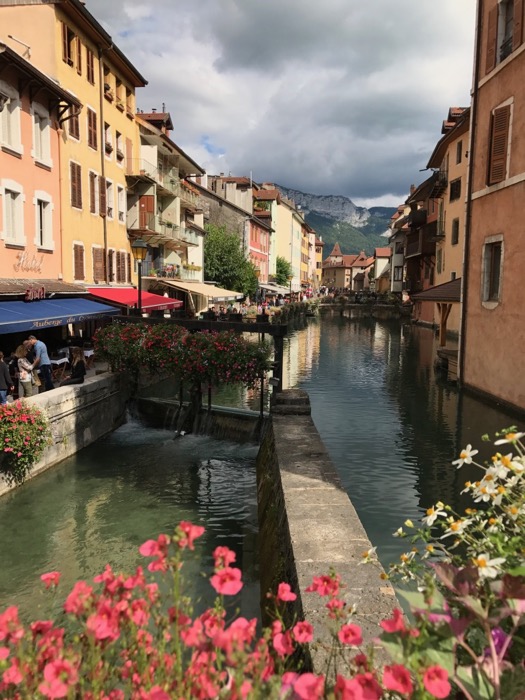 Feeling the jetlag, we grab a sandwich from a Paul shop to take back with us, and start to head back to the car in the carpark.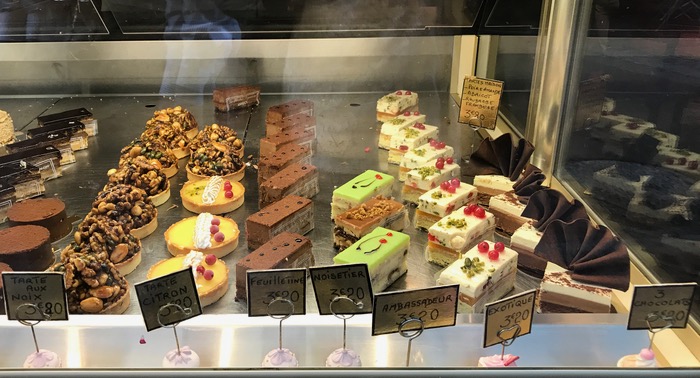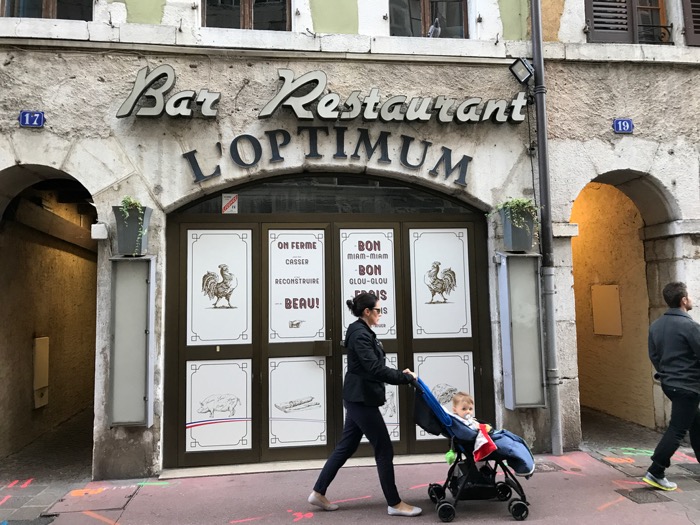 We figured out how to pay, how to leave (again, Google Off-line maps was really helpful) and headed back to our idyllic Talloires, where we spent the rest of the day on the deck overlooking the lake, enjoying the scenery.