This is post #1 of our 2017 Geneva, Switzerland-France trip, September 2017.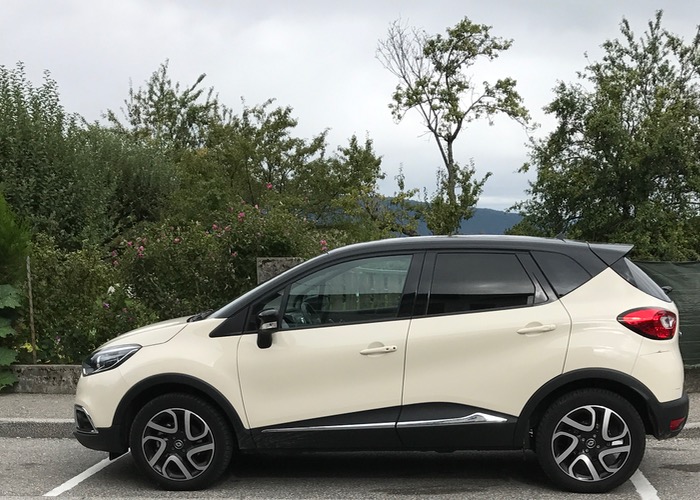 We  arrived Sunday morning in Geneva, Switzerland, and immediately picked up our rental car and drove southeast towards Talloires. After driving on the A-1, we left that highway and started going through some mountain towns, lush with greenery and swaths of mist floating over trees and through the bushes.  It was a lovely scene.  Along one of those roads, we spotted this: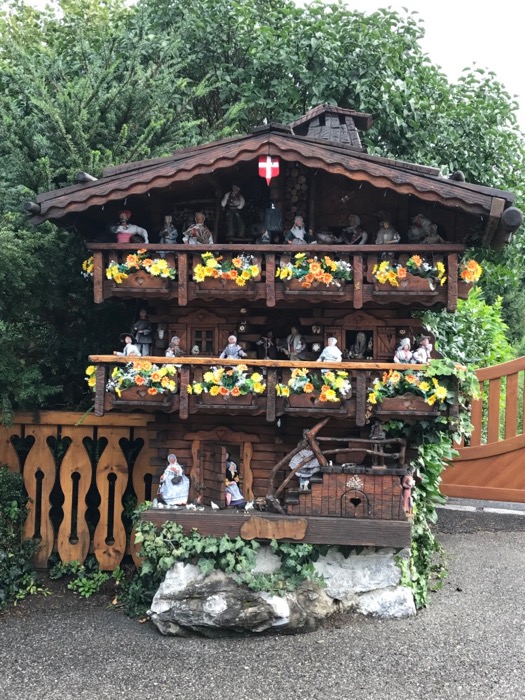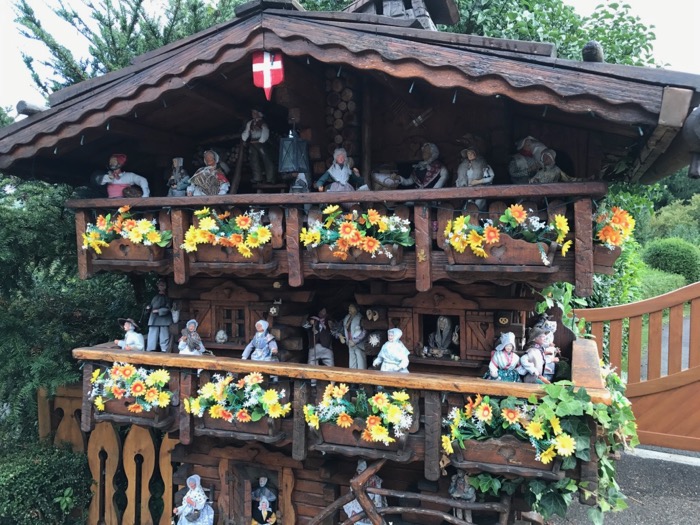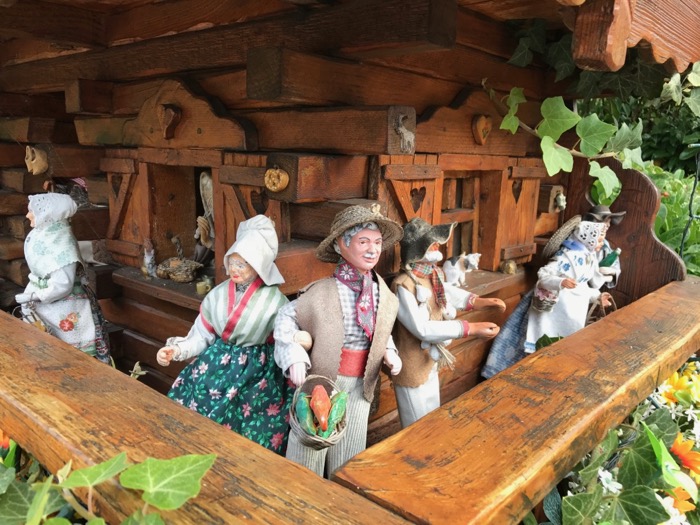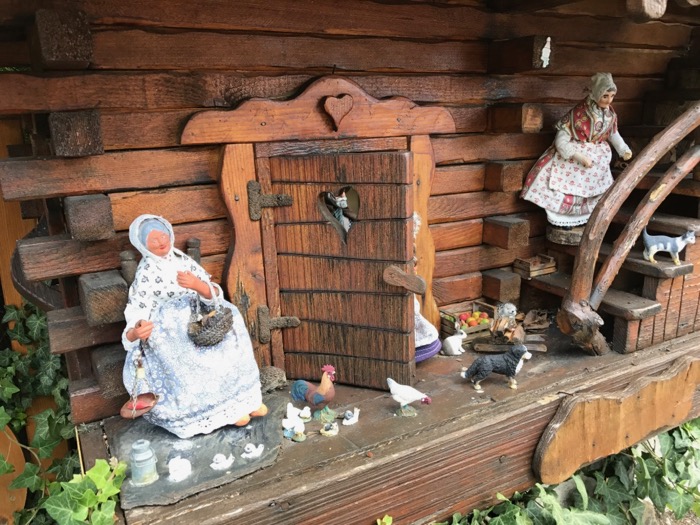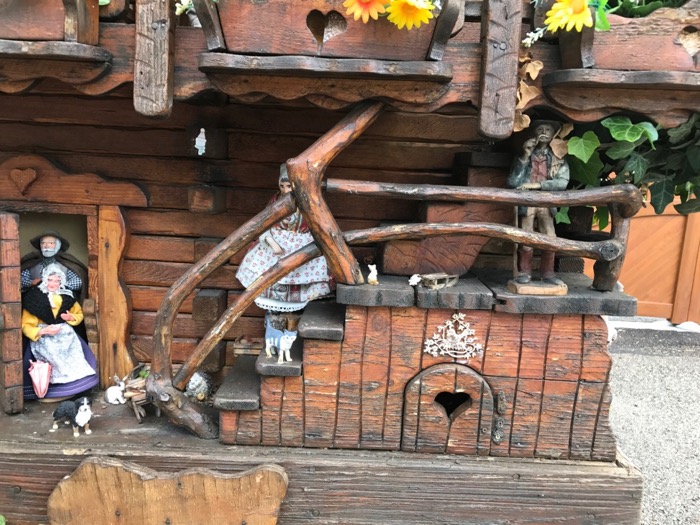 Was this a mailbox?  A road marker?  We'll never know, but it was cool to see. Maybe I can remodel our mailbox at home.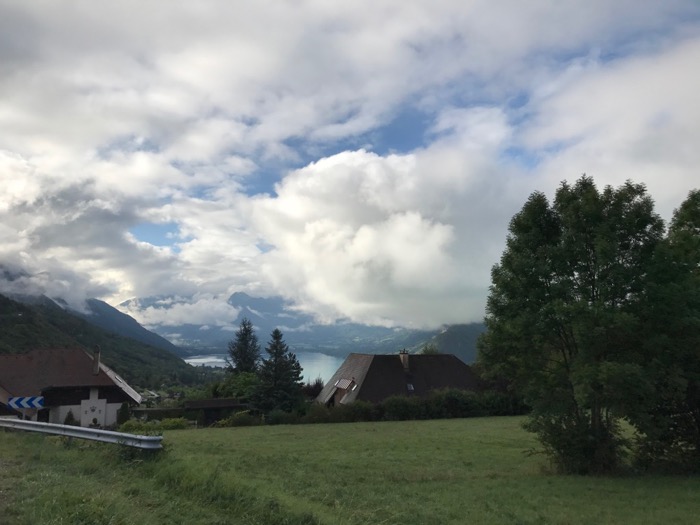 Using Google Offline maps (a life-saver) we made our way down out of the mountains, dropping down into this scene.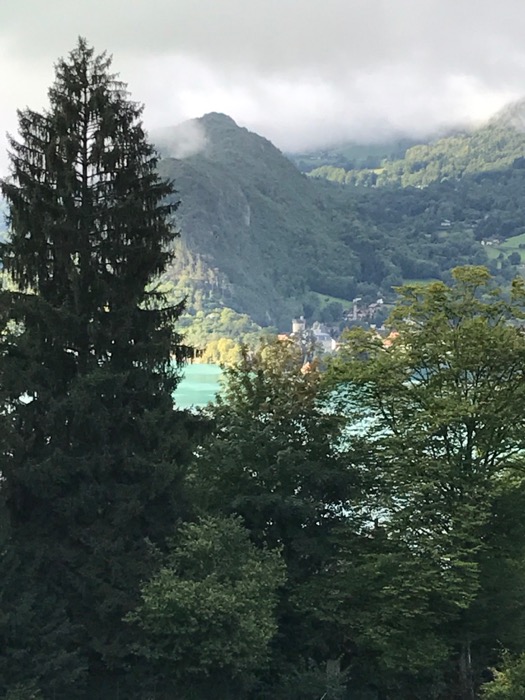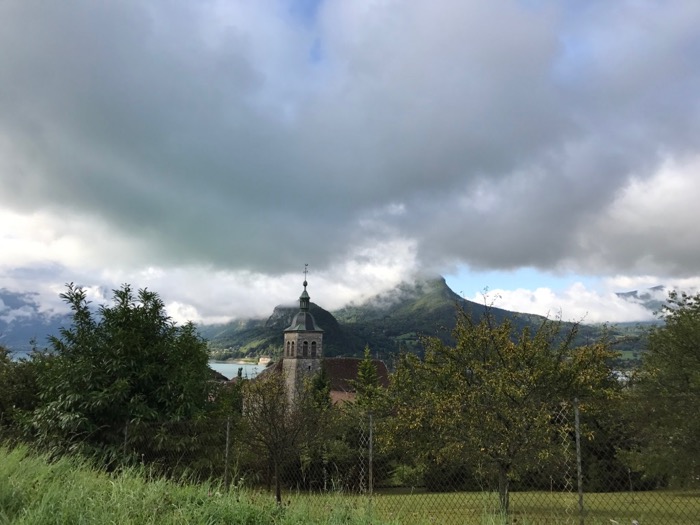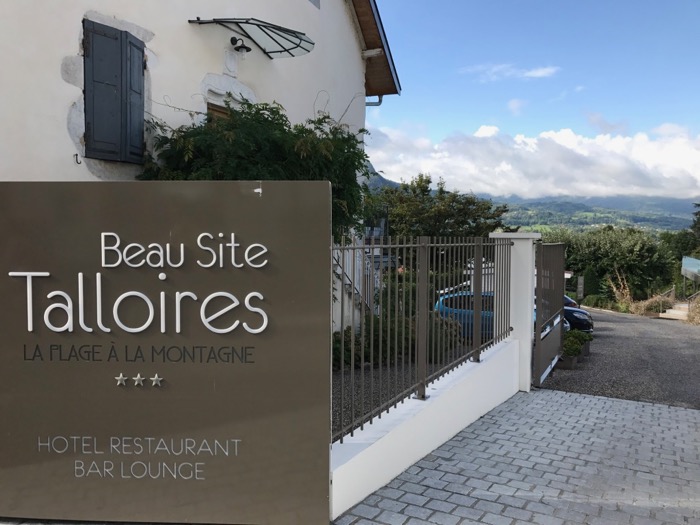 We made our way to our hotel: Beau Site Talloires.  The main building is below, where we checked in.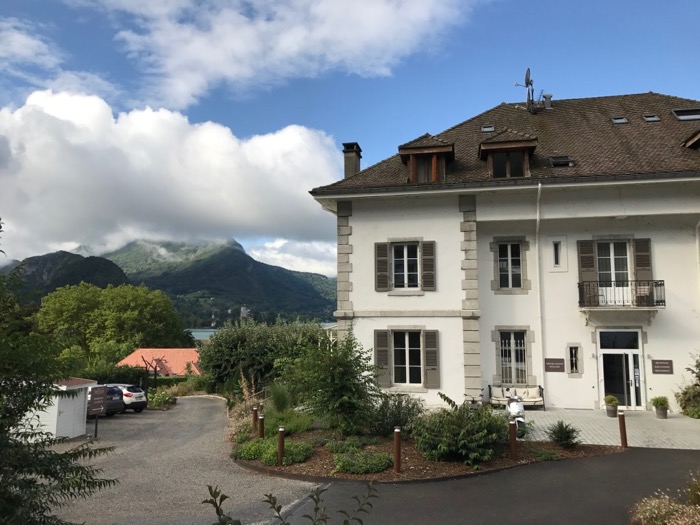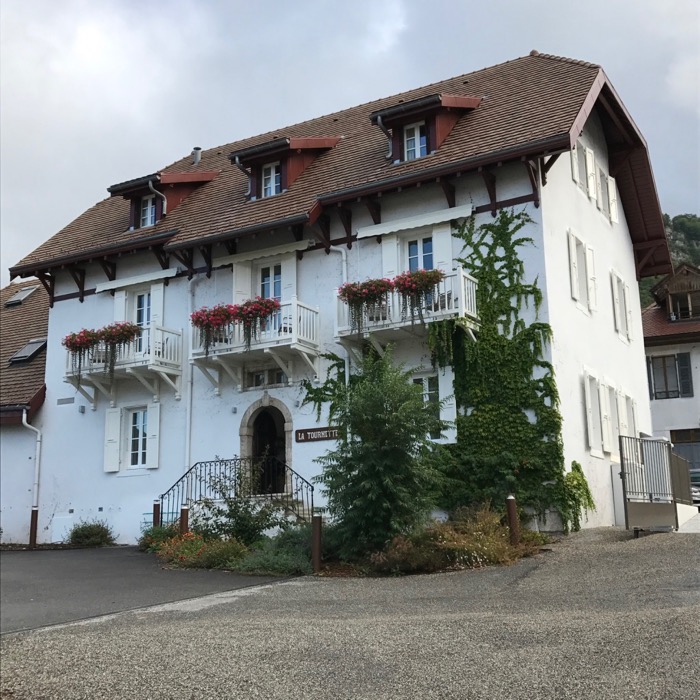 Our room is on the ground floor, in the back right of this building, which faces the main hotel.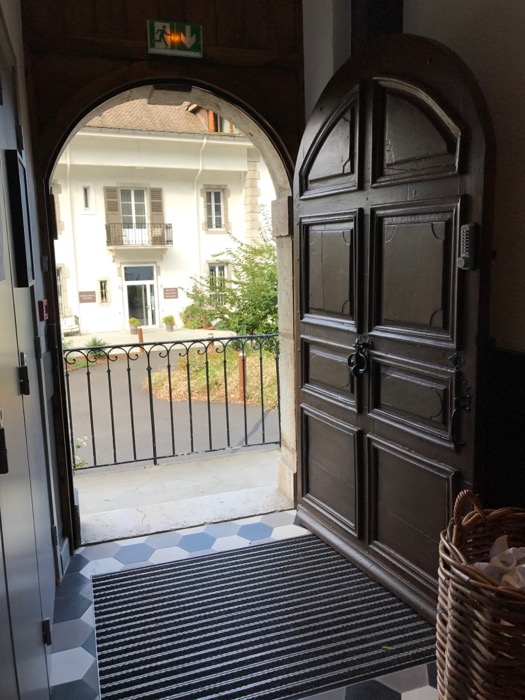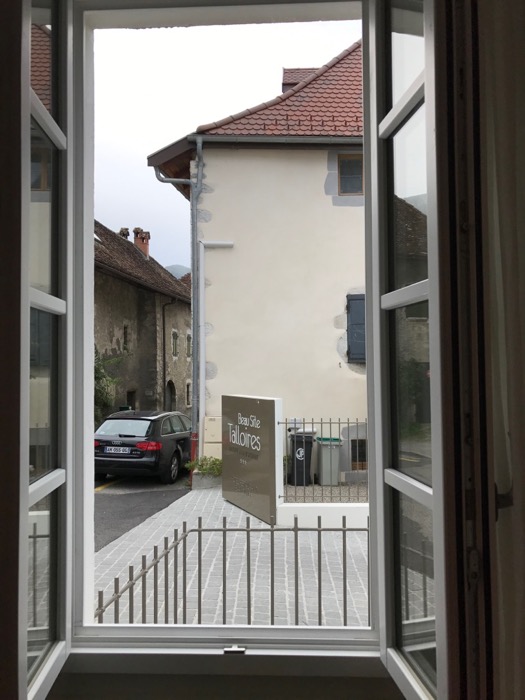 View from our window.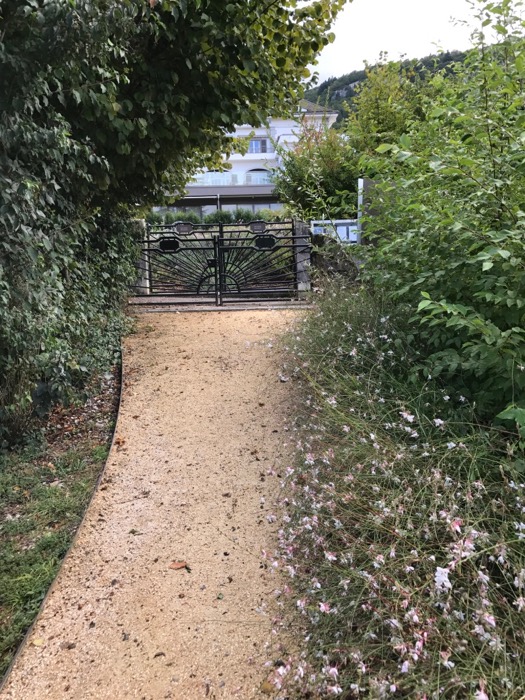 The hotel has a path behind it that heads down to Lake Annecy, so we wandered down there after our morning naps (trying to stave off the jetlag).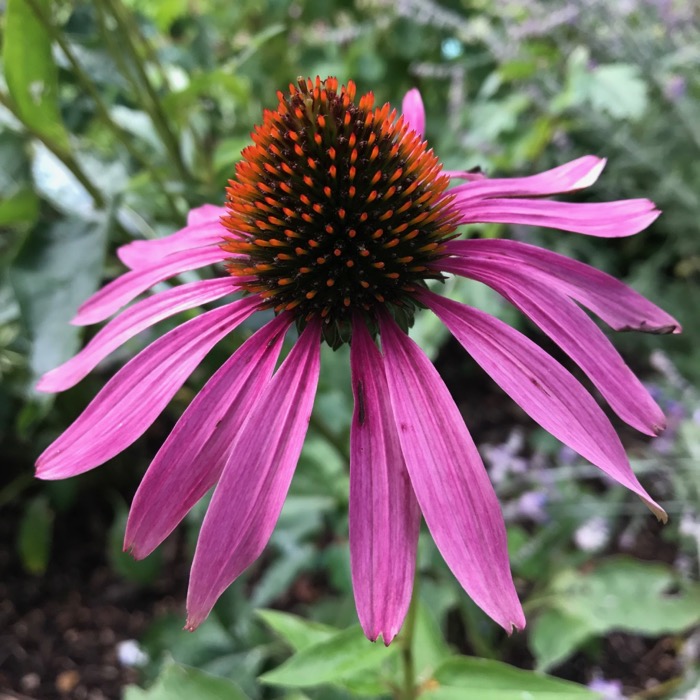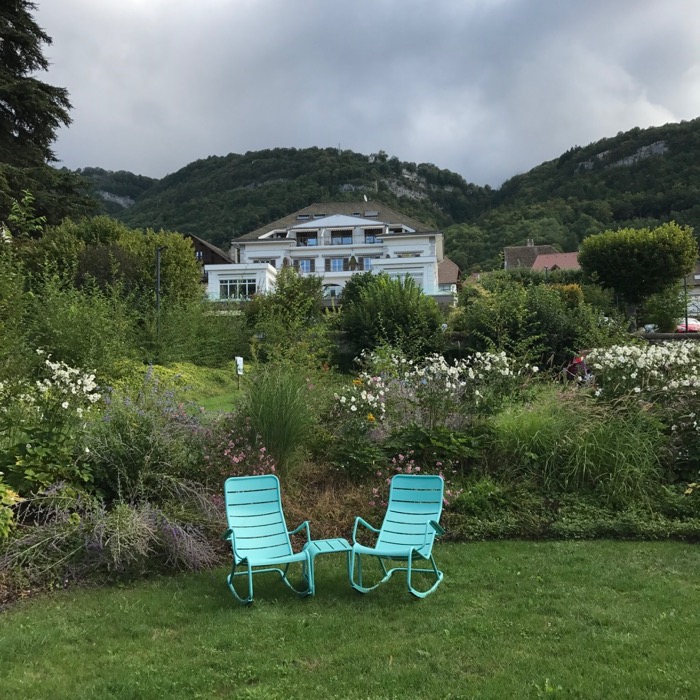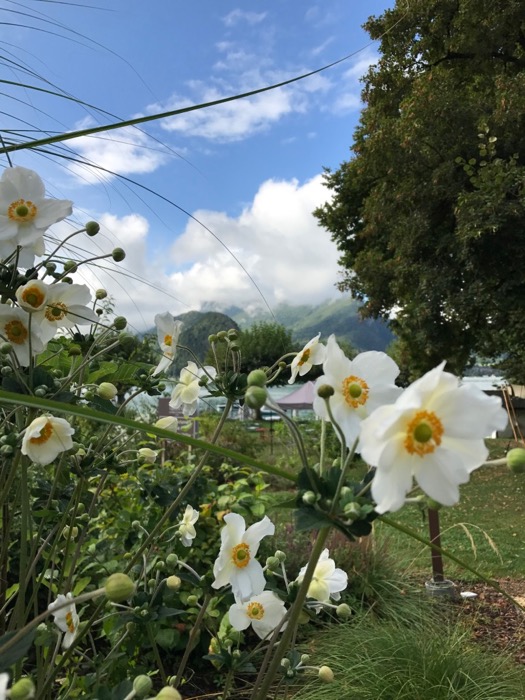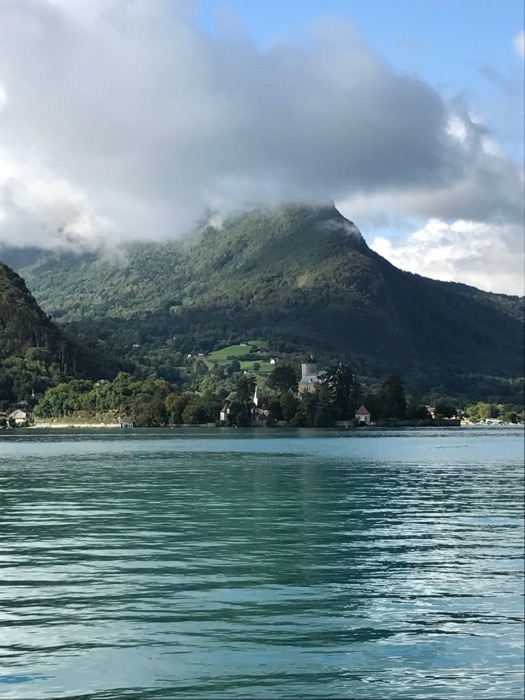 This was the view across the lake from where the hotel's property fronted the shoreline: a small chateau in Duingt, apparently also painted by Cezanne in 1896: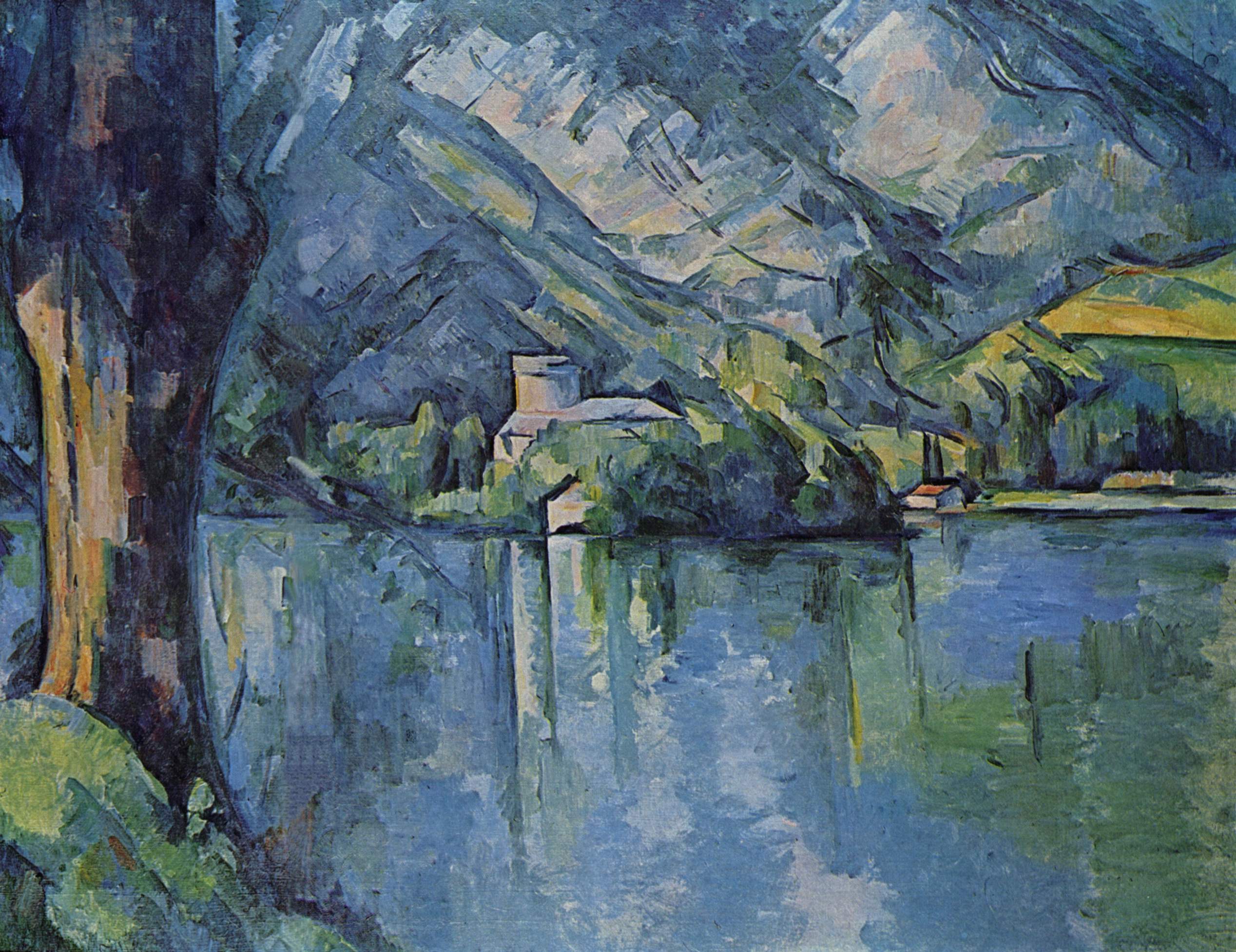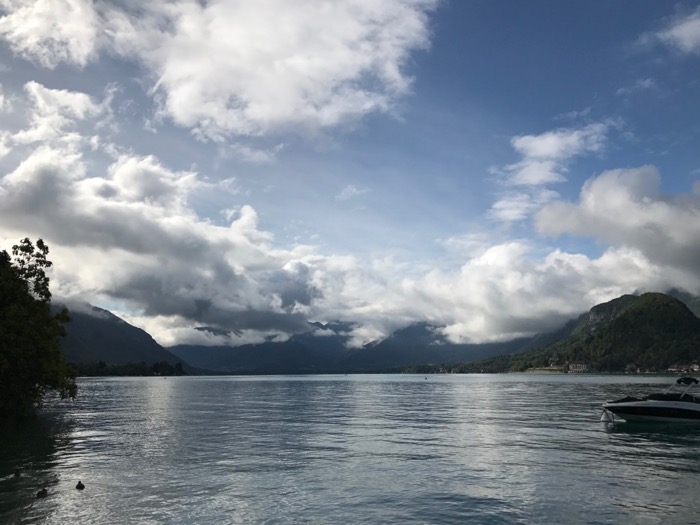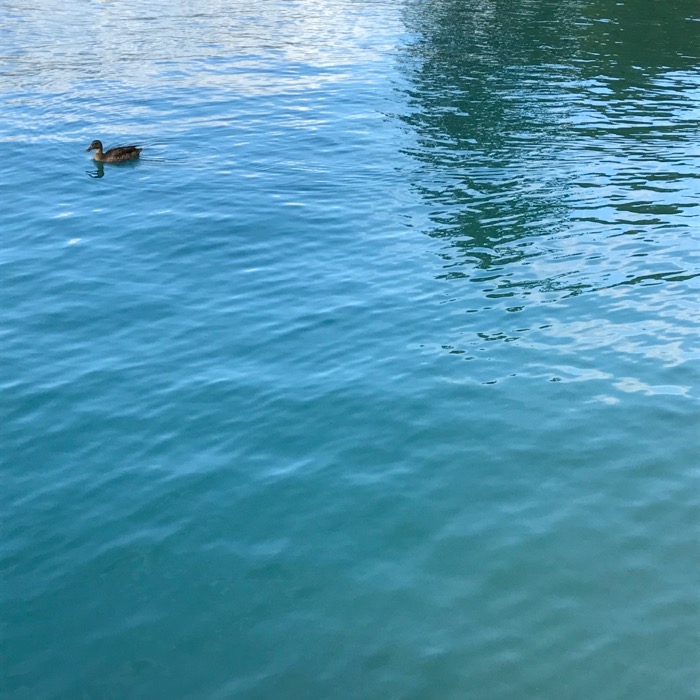 Depending on the light, the color of this lake can tilt towards a deep grey-blue.  When the sun is out, however, it looks turquoise.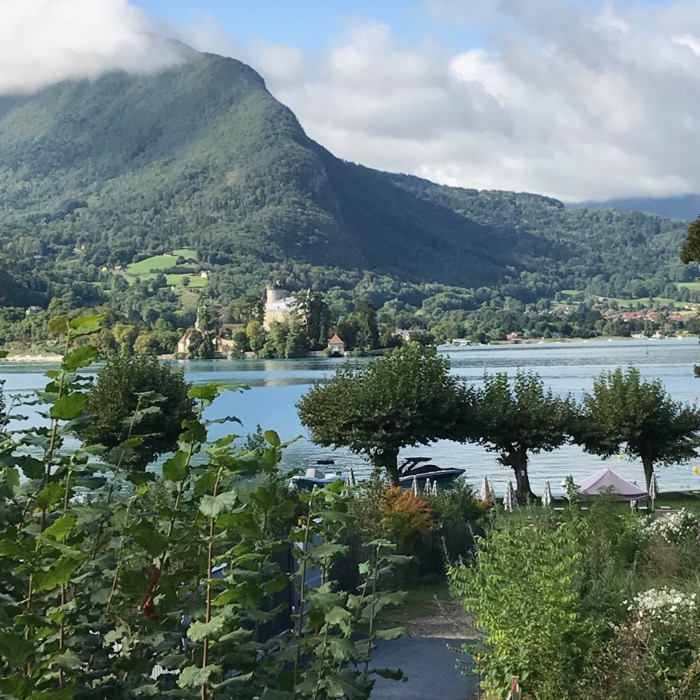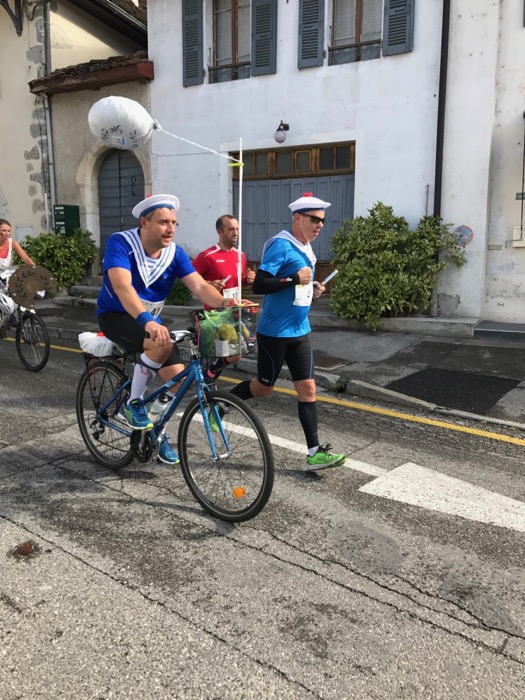 On our way back up to our room, we heard all this cheering; it was a two-person race, with one running (carrying a baton) and the other on a bicycle.  They trade off, apparently, as this happened right in front of us at one point.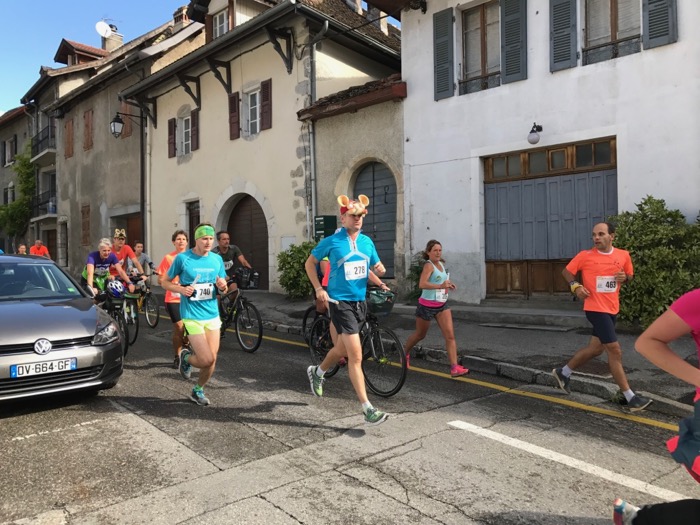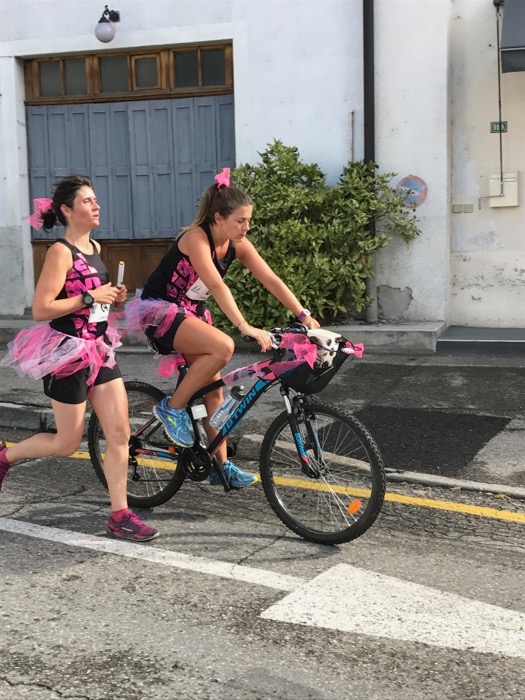 Loved the costumes.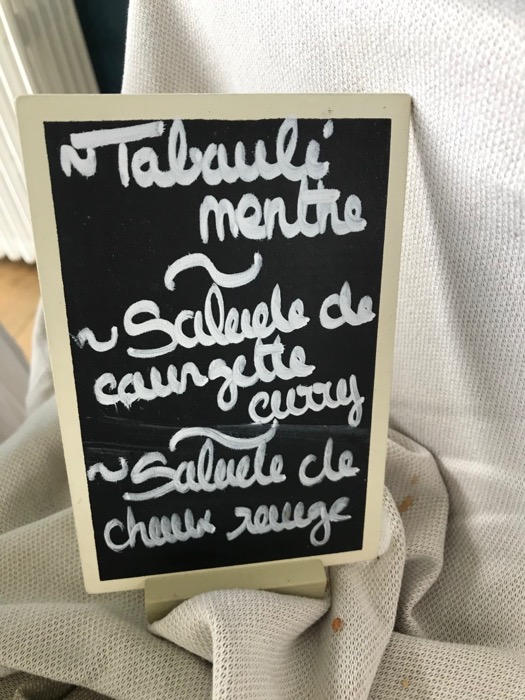 We'd written to say we wanted to have them reserve a table for us for their Sunday lunch buffet.  We arrived about a half-hour after it started, but apparently we were late.  But there was still enough food to choose from: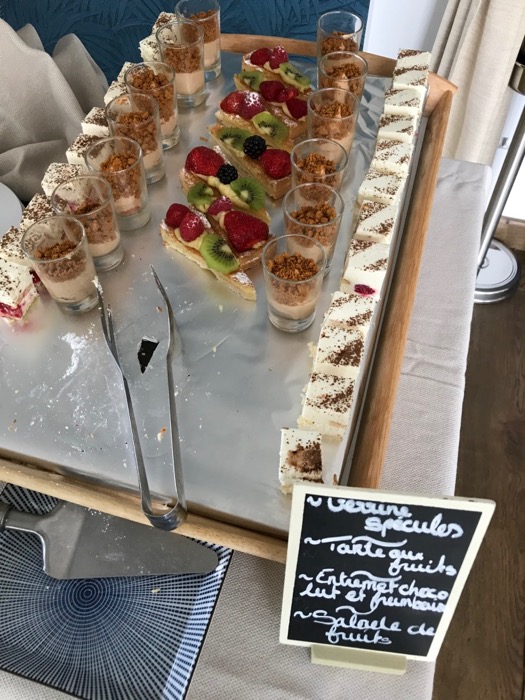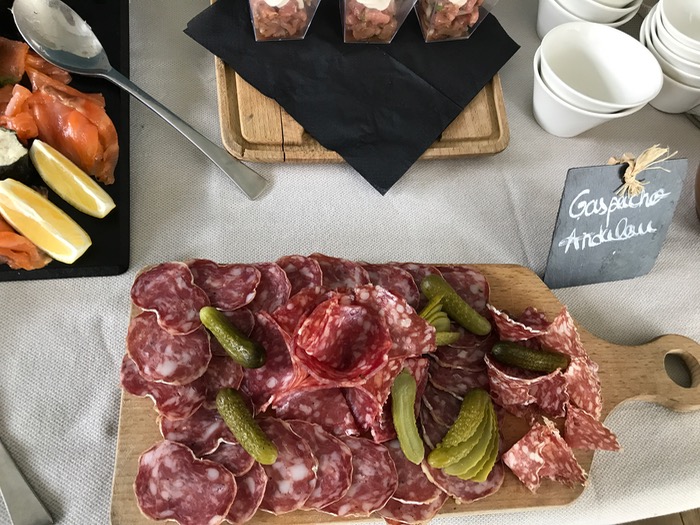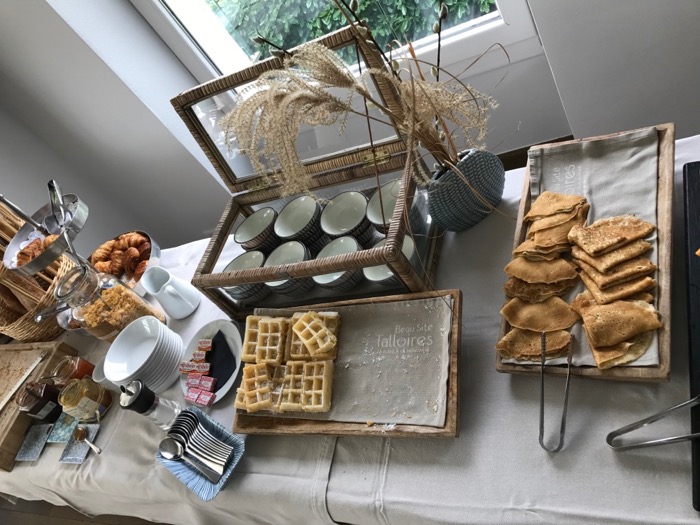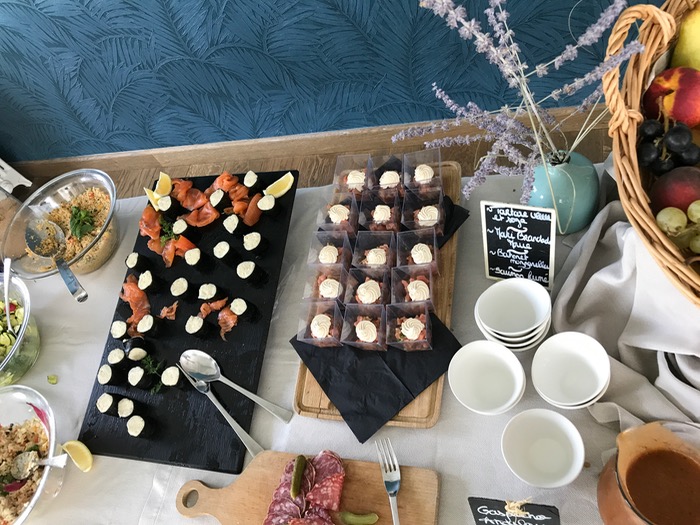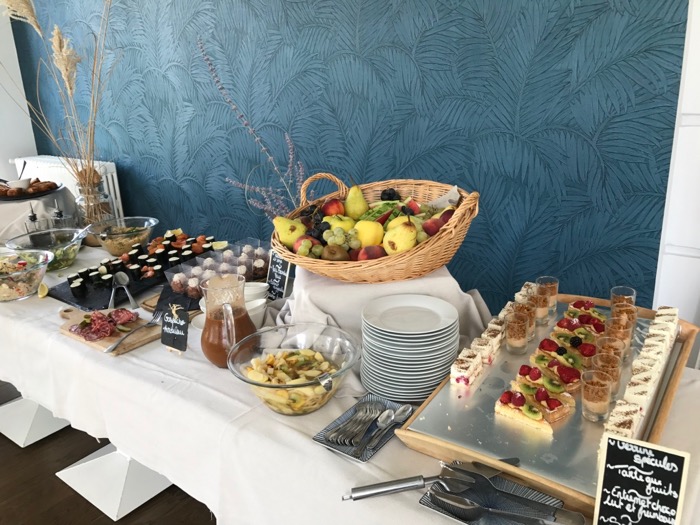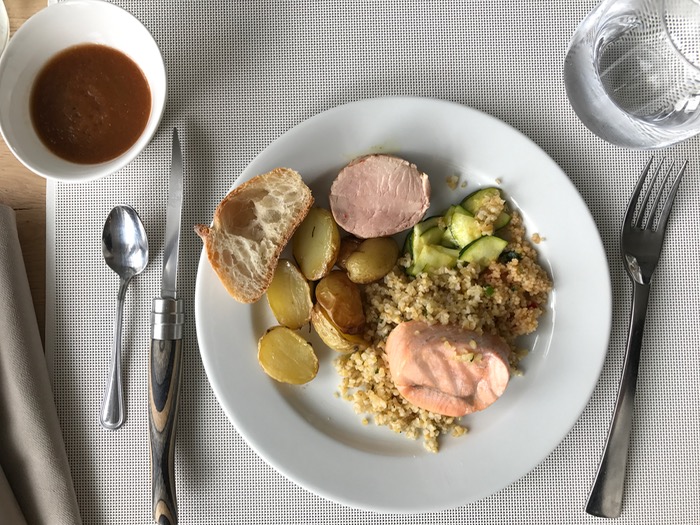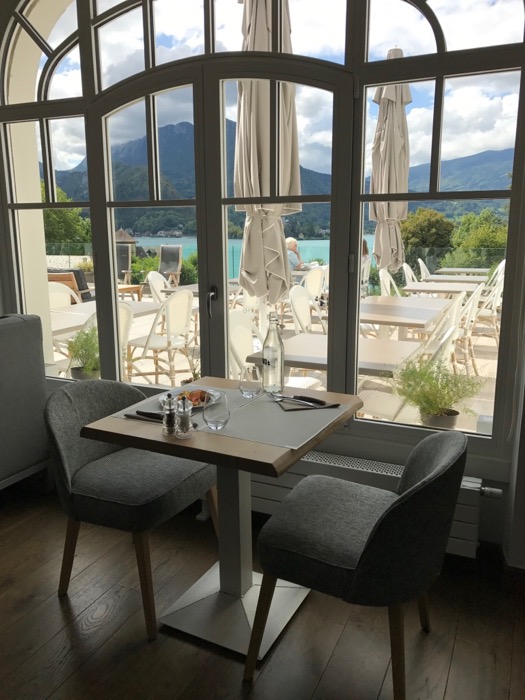 Our reserved table overlooked the turquoise Lake Annecy.  It was an idyllic view.  The place was filled with people, and we could distinguish that there were three of four groups of friends? family? that occupied larger tables.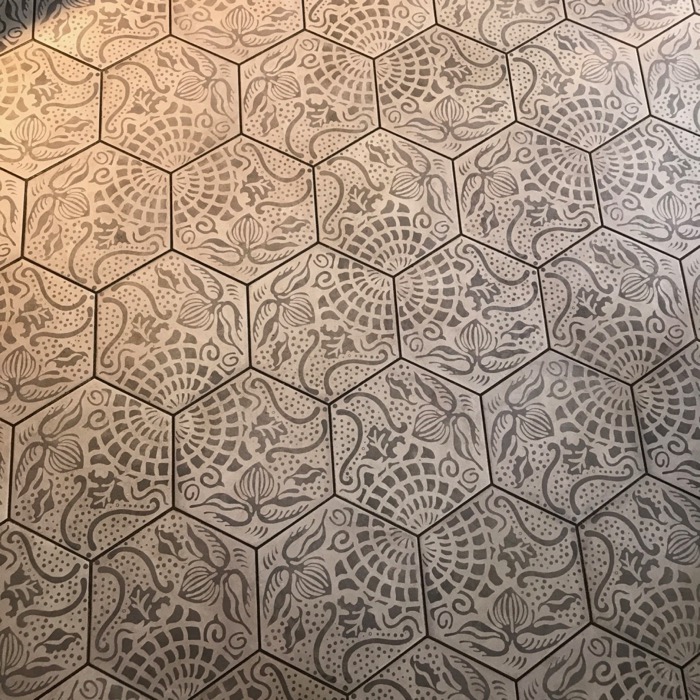 We explored the main hotel building after our lunch buffet, and found the entry-way tiles reminded of of Gaudi's tiles in Barcelona.  Later, when talking to the owner, she confirmed they were made by an Italian tile company and were in fact, modeled after that design.  We decided to head to Annecy, but when we returned, we came here.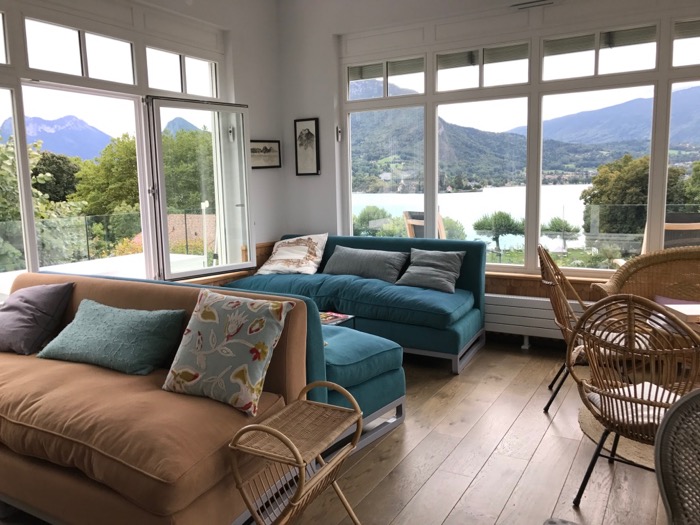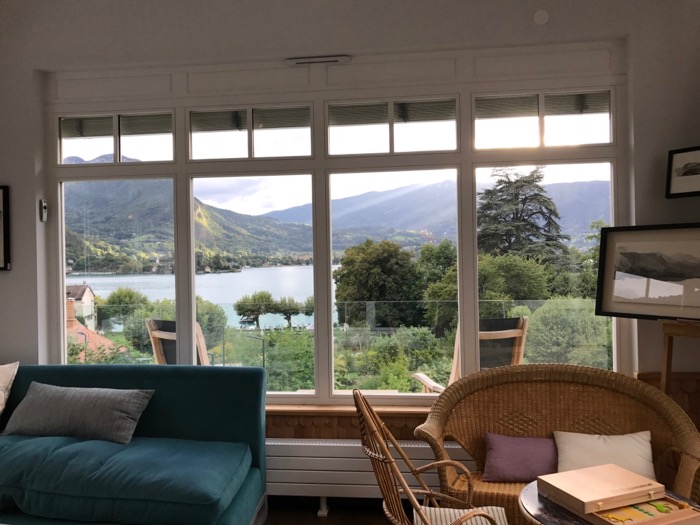 On the opposite side of the ground floor was this large room, with lots of seating.  We sat out in those two chairs you can see through the window for a long time that afternoon, retreating only to the inside when it got too chilly.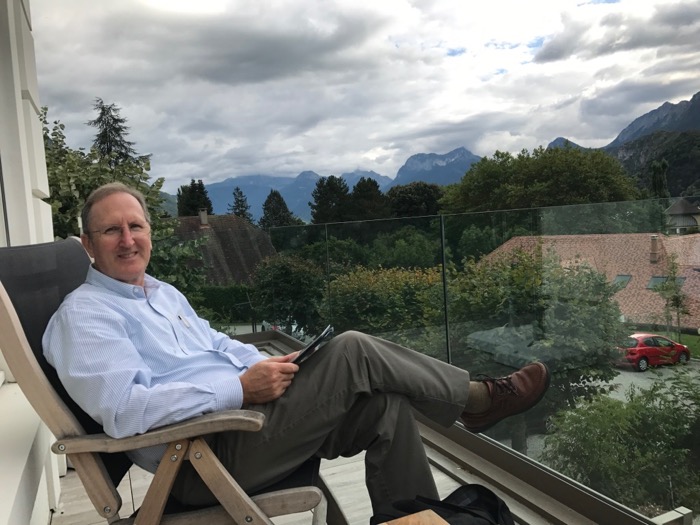 We sat here (or inside) until dusk, then ate the light dinner we'd picked up in Annecy.  Talloires was recommended to Dave by a friend, as it was not a place either of us had considered before, but a place we'd love to return to.